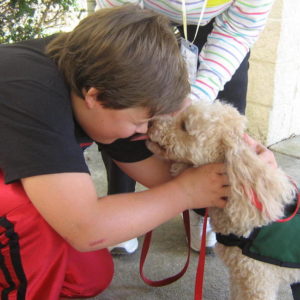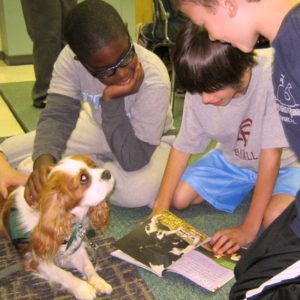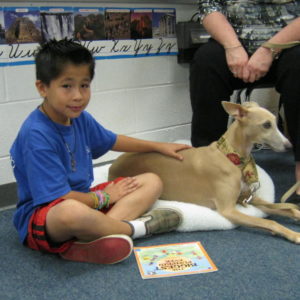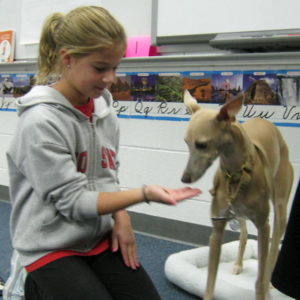 My student often stutters when reading aloud, but didn't stutter once when reading to the therapy dog.
-Teacher
In addition to reading, my dog has had a poem written for him and a private recorder concert. I find that the kids love to call him to "come." It's about having self confidence and a simple relationship with another being.
-Handler
Spending time with the therapy dog is helping my child overcome her fear of dogs.
-Parent
A student with autism who rarely speaks is comfortable speaking to the therapy dog.
-Social Worker
I feel relaxed when I am working with a therapy dog because I am having fun!
-Student