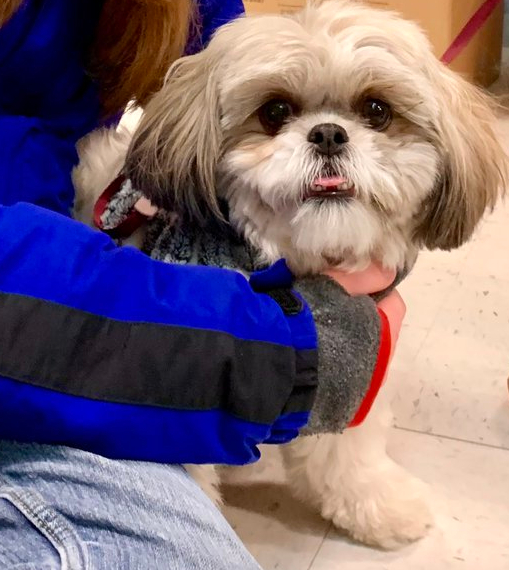 You can donate SECURELY online — just click on the button above.
We welcome gifts in any amount – made online here with a credit card! This is the simplest, most direct way to support us.
Click here for more ways to support us, just by doing things like shopping on Amazon — no cost to you!
Every contribution given to PetPals is carefully managed in order to provide the greatest benefit to those participating in its programs.
Your gifts are used to take care of our ongoing needs such as:
Interactive items – examples are dog vest with zippers, balls, leashes, collars with buckles and snaps, dog brushes, combs
Floor cushions and rugs
Water bowls
Disinfecting wipes
PetPals stickers for kids
Bandannas with PetPals logo for dogs
T-Shirts with logo for dog handlers
PetPals totes for our Volunteers with needed items (badge, tag, collapsible water bowl, brush, short leash)
Dog supplies (treats, pick-up bags, etc)
Volunteer Identification badges
End-of-Year Appreciation event to honor volunteers
Animal-assisted therapy training for handlers and school personnel
Printing and lamination of handouts for dog therapy sessions
Animal-themed books for kids to read to the dogs
Costs to establish an animal-assisted therapy program in each school
Promotion of animal-assisted therapy in the community
Marketing
Administrative Costs