Meet / Join the Board
---
Below are the current members of the PetPalsNC Board of Directors.
We are also presently expanding our Board to include members with key qualities and talents in order to keep our services free and to meet increasing demands to serve more schools. If you have skills that could benefit us and want to work to sustain and grow our organization, please CLICK HERE to download the PDF application. Please use the email address or mailing address on the first page of the PDF to send us the completed application.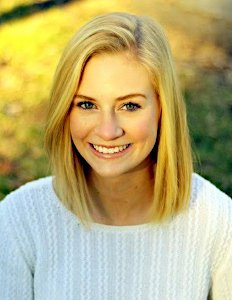 Hannah Campbell
Hannah grew up in Winston-Salem, NC and received her undergraduate degree in Social Work from Appalachian State University in 2016. She graduated from UNC Chapel Hill's MSW program in 2021.
After interning with PetPalsNC she got a job in Asheville working as a school social worker for Buncombe County Schools. When not working, she enjoys spending time with friends and family, going for long runs, and reading for "fun".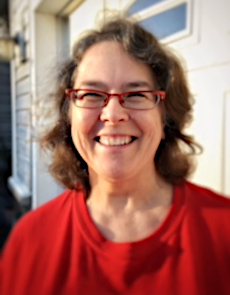 Diane Trowbridge
Diane is a Licensed Clinical Mental Health Counselor, a Marriage and Family Therapist and a Certified Life Coach. She is committed to supporting the personal growth of others and advancing animal assisted therapy through the unique connection offered within PetPalsNC.
Diane has observed that there is no human that can be as accepting and non-judgmental to every single client as a dog. She remains in awe of the special relationships children develop with the trained and certified dogs who trust them completely, listen to them wholly and love them unconditionally. She lives with her amazing husband, two fascinating parakeets, and is looking forward to welcoming more animals into her home.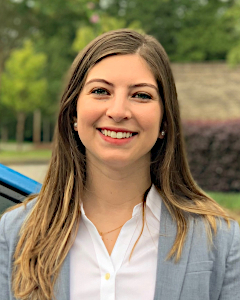 Maya Weinstein
Maya is a licensed attorney currently working as a judicial law clerk. She received her J.D. from the University of North Carolina, and has a B.A. in Human Services and Criminal Justice from the George Washington University.
She is very passionate about education issues, particularly where they intersect with civil rights. Maya has firsthand experience with animal-assisted therapy, having previously volunteered with a therapeutic horseback riding program and personally benefiting from working with dogs.
Maya and her husband are the proud parents of two tabby cats, Atlas and Apollo. She video calls her family's standard poodle, Samson, every chance she gets, and knows the dogs in her neighborhood better than their owners.
______________________________________________________________________________________________________________________________________________________________________________________________________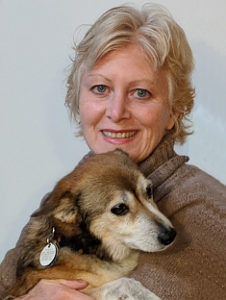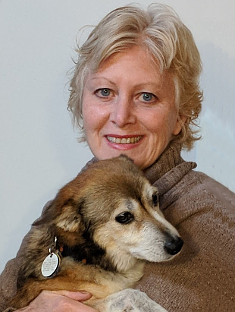 Wendy Stewart, Founder & Volunteer
Wendy is a Licensed Clinical Social Worker, with a MSW from UNC School of Social Work.
She is the Founder and served as Executive Director from 2007 to 2022, having begun the program with her own therapy dogs (Ella, Julius, and Foster) in order to reach at-risk kids while a school social worker for Orange County Schools.
Wendy is a strong believer in the power of the animal-human connection, a life-long lover of all animals, a staunch advocate for animal rights, and is mom to Quincy (therapy pup-in-training). When not working for PetPals, she spends time with her grandson and shares farm chores with her husband, caring for their rescued horses, donkeys, goats, and chickens.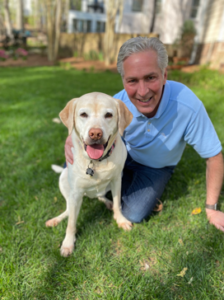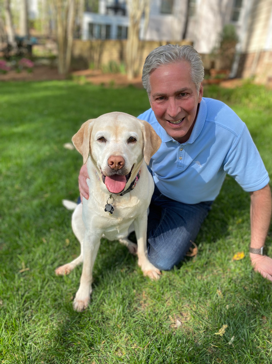 Brad Freeman, Executive Director
Brad is a retired senior executive in information technology and services. He grew up in Berkeley, CA and has spent the last 25 years living and working in North Carolina. His career experience includes engineering, operations and senior leadership roles at Genentech, and Cisco Systems. Since retiring in January 2020, Brad, his wife Sherry, and their Labrador retriever Stella, have been spending time with family in the mountains, at the beach, and on the lake, kayaking, hiking, camping, and snow skiing.
Brad is responsible for the continued high-quality program delivery in schools while also focusing on growing resources and capabilities to ensure PetPalsNC is a sustainable organization well into the future. Brad is passionate about doing work that matters and he believes deeply in the numerous benefits of the human-animal bond.